Private out door space is a dream for most people living in city apartments.It is a perfect gate away space to just relax and unwind. Even if it's just a small balcony.When you get one, you owe it to your family and friends to make great use of it.
There are many beautiful amazing ideas of how you could decorate your balcony and turn it into your own little paradise.
Let's take a look at some of these great ideas.
Add a small table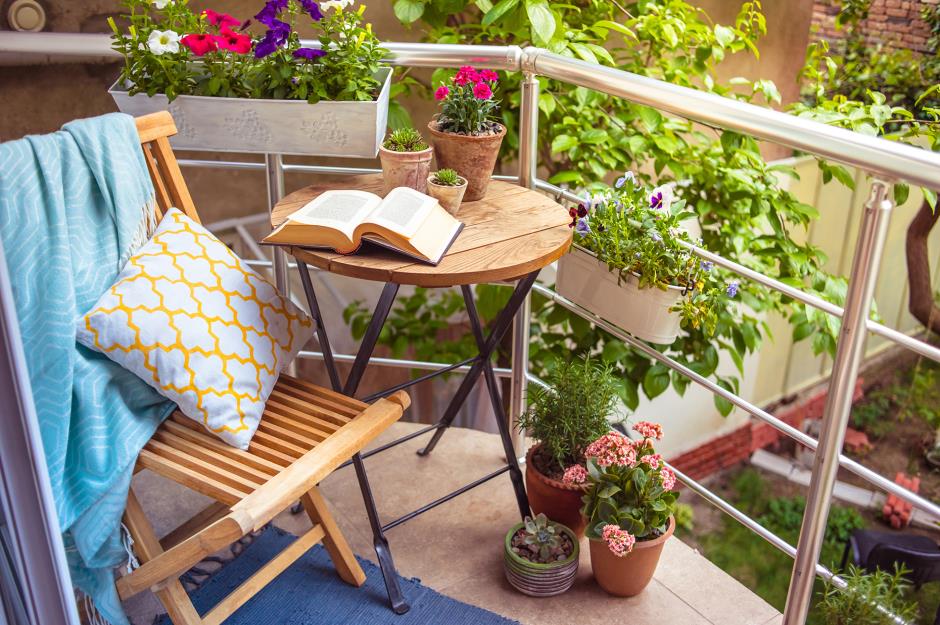 It  can be convenient for having morning coffee, or reading a book outside.
You could get the fold able table and chairs where you can be able to put them on the side.
Opt for more floor pillows
There's no need to invest in outdoor furniture.Get a lot of cute ,colorful , comfortable  floor pillows and decorate your balcony with them.
Outdoor Rug
Choose a rug that somehow matches with the rest of the outdoor details.It should be small and giving out warm vibes.
Use your wall space
Make your balcony feel like home or like inside your apartment by adding a few details on the wall.It could be paintings,flowers,a mirror among others. This depends on the size of the balcony. Do not over decorate.
Surround yourself with flowers
Add some plants and herbal to make your balcony smell good.
Flowers make a balcony feel like a garden feel.
Light it up
Give yourself plenty of lights for late night hangouts with family or friends.
Make it your own by putting different type of lights that give out a romantic feel. It could be even candles.
Always have warm blankets
It's essential to be warm and comfortable as much as you can at the balcony.Just in case you end up snoozing for a while, you will be warm.